Want An Effortless Way to Get Pins on Pinterest?
Calling all service providers, coaches and bloggers!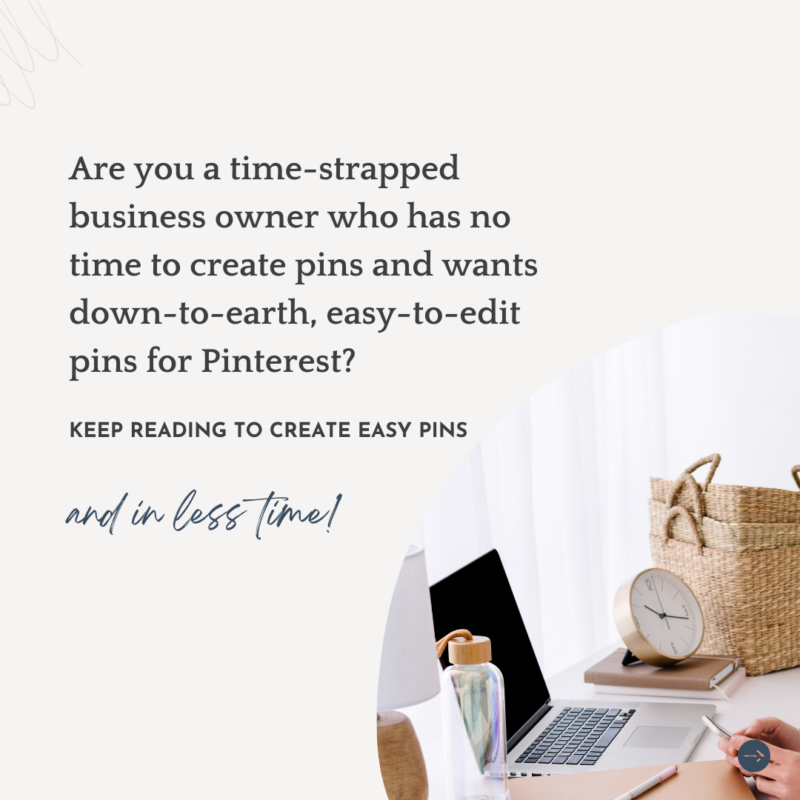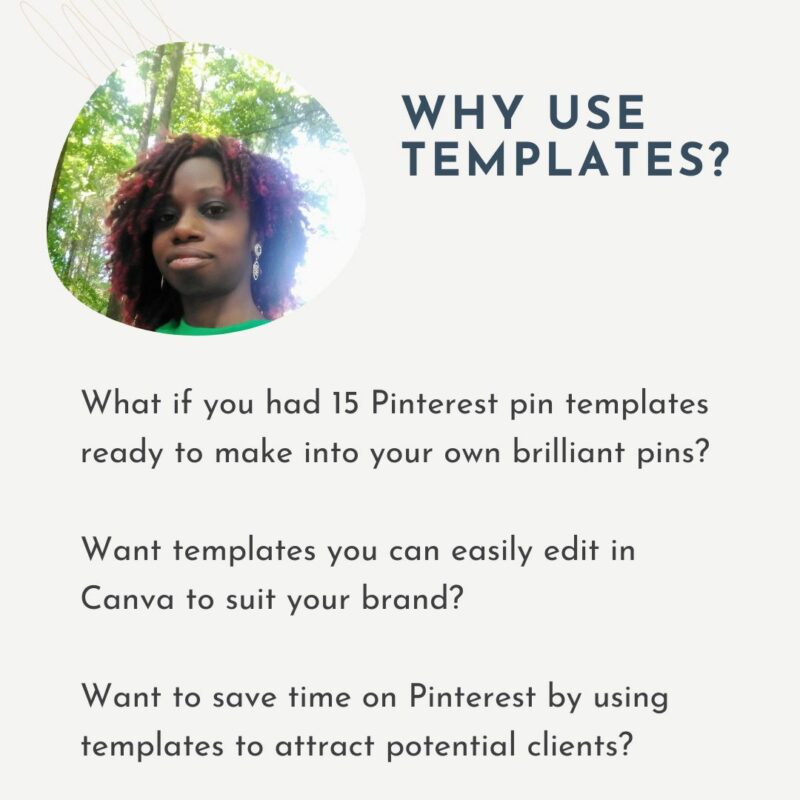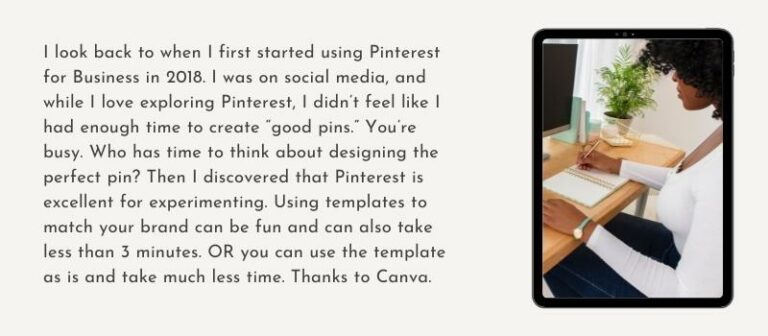 It has never been so easy to create Pinterest pins with these 15 premade templates. These are super easy to customize in Canva and will save you a lot of time and stress.
Perfect for coaches, service providers, content creators and bloggers who want to:
🎶Spend time with clients or blogging rather than on Pinterest
🎶Create a professional and cohesive look on their social media
🎶Create a brand that is memorable and easy to recognize by their customers
✨TO USE THESE TEMPLATES YOU WILL NEED A FREE CANVA ACCOUNT.
How it Works
After you purchase the templates and confirm your email, you will get an email with a PDF.
The PDF will have a link to the 15 Pinterest Templates and the Bonus 7 Instagram templates.
There will also be a link to a video on how to use the templates in Canva. 
You can use the templates as many times as you which. You can edit them as much as you want.
❌ You cannot resell this template as your own or monetize any aspect of this template.
❌ You cannot share access to this template with anyone else.
I am extremely satisfied with her Pinterest management skills. Kat delivered. Her work on my Pinterest account helped it gain traction, and in turn, visits to my website and signups to my email list.
-Amanda from Locust Light Farm 
Kat is a wealth of Pinterest knowledge. I was really overwhelmed by developing my presence on another platform, but Kat broke it down into small, actionable steps to optimize my content and keywords. She even offered blog post and keyword ideas that would gain traction on Pinterest for my ideal clients and walked me through analytics – which added so much value. I feel like I now have a clear plan for working with Pinterest. 
-Rae from This is a Spell
You can use the same template over and over again. It is time efficient, and it helps your audience recognize your brand. As a Pinterest manager, I use different pin types to experiment and see what works. You can choose to use different templates if you're the adventurous type. Or you can pick one template and stick to it.
Due to the digital nature of this product, I don't accept returns, exchanges, or cancellations. But please contact me if you have any problems with your order. You will get my email address with your order. 
Terms and Conditions
You need a free or pro version of Canva to access these templates.
This is a digital product. You will not receive a physical product shipment. Upon purchase, you will receive an email with a download link to a PDF document containing detailed instructions on how to start using the product. All download links expire in 90 days. Please make sure to open all purchased products by clicking the download links as soon as possible. Also, remember to save a copy of the PDF document on your computer as well as the templates in your Canva account.
Get the templates for 20% off for the month of August! 
No promo code needed. 
There are affiliate links on this page. Using my link costs you nothing extra. I would never recommend something I didn't love.