Why Create an Email List?
There are many reasons why you should start an email list, but in my opinion, the most important reason is that it allows you to communicate directly with your customers.
When there's a new product launch, you can email your customers to let them know about it. You can also send out reminders of sales and promotions or even ask for feedback on products still in development.
The email list also helps you to build a relationship with your customers. You can send them interesting content that is relevant to your business, and in return, they will be more likely to buy from you.
Choose A Trustworthy Email Marketing Platform
When you're starting out, it's important to select an email marketing platform that will grow with you. This way, you won't have to switch platforms down the road. So the first step to building a list is to choose a trustworthy email marketing platform.
There are many excellent email marketing platforms out there, but not all of them have the reliable features you need for them to be effective. Ensure the chosen platform has everything from sign-up forms and landing pages to automation and A/B testing to get the most out of your investment.
You should also check out other available features in your preferred email marketing platform. This way, you'll know if it has everything you need and whether or not it will be a good fit for your business. Keep in mind that each company's subscriber base will vary, so estimate how many new subscribers you could potentially expect each month.
I recommend ConvertKit and MailerLite. Mailer Lite is extremely easy to use. ConvertKit isn't as intuitive, but you'll be fine once you spend a few hours in it. The free version of each is fine for beginners. However, you may have to pay if you have a big audience.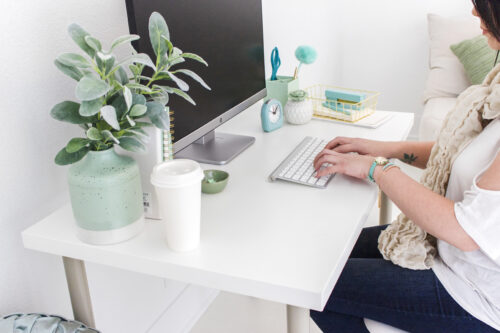 Give People Incentives to Sign Up
Now that you understand the basics of creating an email list, it's time to start thinking about incentives. What can you offer people in exchange for their email addresses?
The most common type of incentive is a lead magnet—something that entices people to sign up for your list. This could be a free ebook, a case study, or even just a blog post. As long as it's something valuable that they wouldn't be able to get elsewhere, people will be more likely to sign up.
Another way to catch someone's attention is by offering something in return for their email address. This could be anything from exclusive blog posts and access to bonus content to discounts on products or services.
Whatever you choose, make sure it's something your audience will find valuable and worth their time. If you can provide them with valuable content, they'll be more likely to sign up for your list and stick around once they're on board.
For example, if you're targeting pet owners, you could give away a prize like a $10 gift card to a pet store. If you target health-conscious people, you could give away an ebook on healthy eating.
The key is to make sure that the prize is valuable to your target audience, not just for its own sake. After all, you want them to be excited about winning it!
Craft CTAs For Your Website/Landing Page
When designing a landing page, it's important to include multiple options for potential customers. After all, not everyone will be interested in the same thing. Therefore, you need to make sure that you provide these CTA (call-to-action) options for your web pages/content marketing strategy in general. A call-to-action is a catchy line of text or an image that prompts your visitors, leads, and customers to take action.
The action you want people to take could be anything: download an ebook, sign up for a webinar, get a coupon, attend an event, etc. A CTA can be placed anywhere in your Email. Most common CTAs: "Order Now", "Instant Download", "Get Your FREE Trial" etc.

Encourage Forwarding of Your Emails
Including a forward-to-a-friend link in your email is a great way to encourage recipients to share the content with their friends. The link should point to an opt-in page with your form on it so that you can capture the names and email addresses of people who are interested in learning more about your product or service.
If you're encouraging your readers to forward your email to someone else who may be interested in the content, make sure you also mention in the email how new readers can subscribe. That's not a bad thing to have in there anyway, because people will occasionally forward your messages even without prompting. By asking them to share though, you'll get much better results. Try a few different approaches. The "forward this email" one we already talked about is one option. Another is to simply ask them to recommend you to their friends and have them send prospects to your opt-in page.
Give Them Subscription Options
If you can tag subscribers, you can give the people on the email list options. People like to control their lives, which extends to the content they consume. So when it comes to subscribing to email lists, people may be more likely to sign up for your list if they have some control over the content they'll receive. This can be done by creating subscription levels that let people sign up to receive relevant content.
You can also give subscribers the ability to choose how often they want to hear from you. For example, some people prefer weekly emails, while others only want monthly updates. Offering a variety of subscription options will ensure that everyone interested in your content has an opportunity to subscribe.
What's Next?
Well, you need to email them! I know that's scary for some people in the beginning. (Hello?) But there are resources (free and paid) that will help you get started getting sending emails to your audience. I recommend Raelyn's Happy Subscriber Toolkit for $37. There's a ton of help in that toolkit. Read more on why I love I love the toolkit here.