JOIN THE FREE 5-DAY BLOGGING CHALLENGE! – STARTS MARCH 13TH.
ARE YOU:
❌Tired of relying on only social media for website visitors
❌Tired of not finding the right audience
❌Overwhelmed with SEO talk
✅Wanting to provide more value to your website
✅Wanting to learn how to write SEO-optimized content, so you rank higher in Google
✅Desiring to have leads come to you through your website
✅ Want a straightforward content writing process for your blog but are short on time
Introducing the 5-Day Blogging Blitz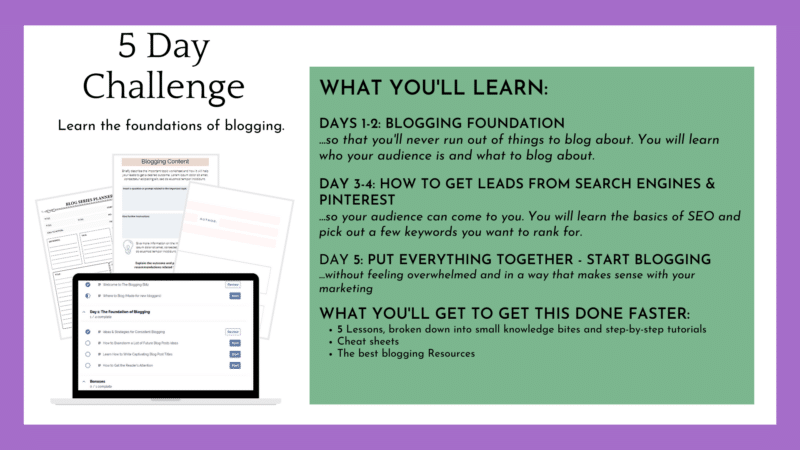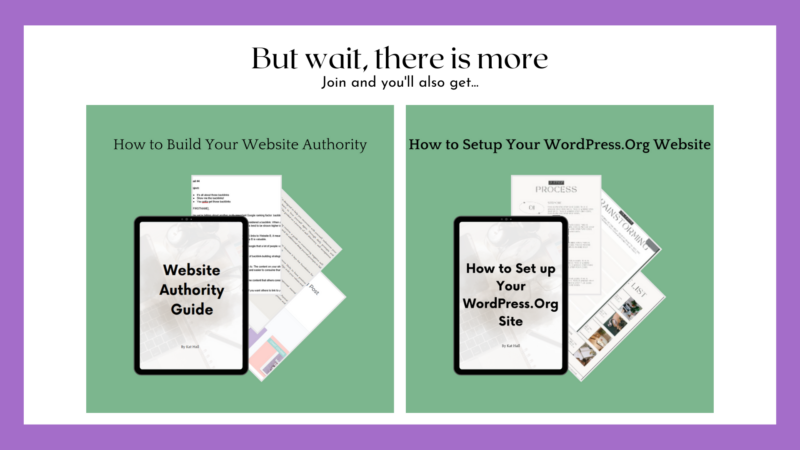 I'm joining the Blogging Blitz Challenge! Join with me. It's free.

Tweet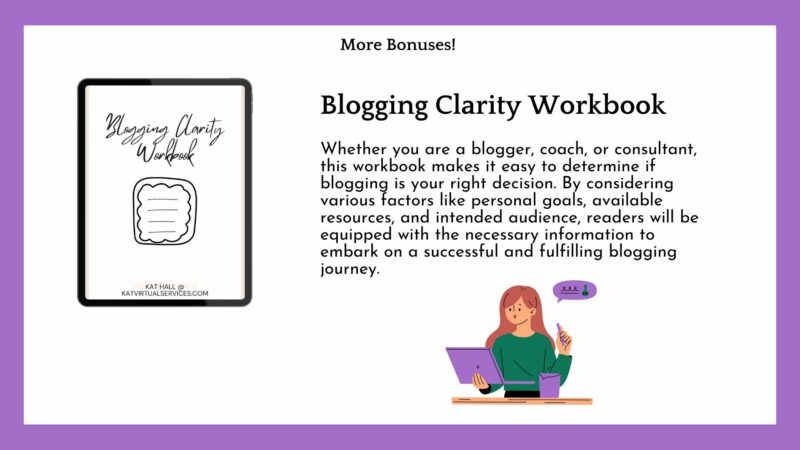 And more…including a content planning planner and the resources you need to create excellent content!
Questions People ask:
How much time will this challenge take? I estimate that the challenge will take about 3 hours to complete within a week, with the added benefit of being able to access the materials until April 9th.
Who is this blogging challenge for? I devised this blogging challenge specifically for service providers and coaches who wish to establish a blog optimized for search engines like Google, which provides valuable free content on their website and appeals to their ideal clients.
What kind of support will I get? The challenge will be in Teachable. There will also be a private group (off FaceBook) for you to ask questions, or you can ask them in Teachable. Either way, you'll get all your questions answered.
What is the format of the challenge? The challenge will include videos, text, and worksheets you can print and follow. It will last a week, but you will have access until April 9th to review the materials or work at your own pace.
Why should I join this challenge? Investing only a week into optimizing your blog now could yield long-term financial benefits. If you want to learn more about blogging, this could be an opportune time to maximize those benefits. Just imagine what it'd be like to have someone walk you through exactly what you need to do to organize, streamline and simplify your blogging process.