Why Hard Work Alone Won't Grow Your Business
You might think that endless hours of hard work is the secret sauce to growing your business. But, let's be honest, it takes more than just that. We all know people who work hard and long hours and don't make enough to pay their bills. That's another issue. I'm not blaming the person who works hard. They do what they can to survive in a society without enough safety nets.
Simply grinding away can even backfire on you. Are you doing the things that will make your business grow? Or just busy work? This post will uncover why working hard isn't the be-all and end-all while sharing practical tactics to help you grow your business. Then, we'll walk you through crafting an awesome business strategy to elevate your business. It's high time we focus on working smarter, not just harder.
Business Strategy Matters More Than Hustle
Having an excellent business strategy is the key to growing a prosperous business. Hard work counts for something, but it won't cut it. First, you must know your market and what makes you stand out. That's when a well-thought-out business strategy swoops in to save the day, giving you a clear path for achieving lasting growth.
Naturally, a well-rounded growth plan includes well-defined objectives. Establishing attainable and quantifiable goals is crucial for maintaining focus and drive. In the following segment, we'll delve into the significance of goal-setting for business expansion and offer some valuable pointers to help you prosper. By fusing a robust business approach with distinct goals and dedication, you'll be on track to create a flourishing enterprise that can withstand any challenge.
Why Goal-Setting Is Essential for Business Growth
In goal-setting, it's essential to establish clear and attainable objectives. However, ambiguous or excessively lofty aims can be overwhelming and challenging, resulting in dissatisfaction and disillusionment. Instead, divide your grand aspirations into smaller, manageable milestones that can be progressively worked on over time.
Besides establishing objectives, tracking your progress throughout the journey is equally crucial. Periodically revisiting your goals and evaluating your advancement concerning them can boost your motivation and enable you to modify your approach when needed.
Combining a solid business strategy with well-defined, attainable objectives and diligent efforts sets you on the path to establishing a prosperous business capable of handling any obstacles. Next, we'll develop an effective business plan seamlessly integrating these indispensable components.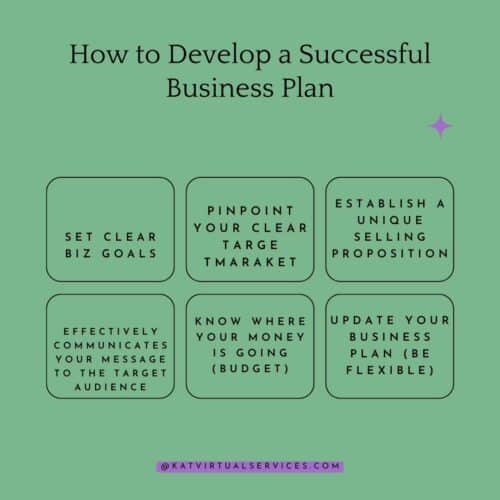 How to Develop a Successful Business Plan
1. Begin by setting clear business goals and outlining the necessary steps.
2. Pinpoint your target market and thoroughly analyze your competition.
3. Establish a unique selling proposition that sets you apart from competitors.
4. Craft a compelling marketing strategy effectively communicates your message to the target audience.
5. Include your business plan's short-term and long-term financial projections and budget planning.
6. Continuously update your business plan as your company grows and adapts to changing circumstances, making it a living document.
A well-crafted business plan gives you a roadmap and a clear understanding of what you must do to achieve your goals. This will help you make better decisions and stay on track, even when faced with challenges.
With a solid business plan and strategic work, your business can thrive. The next step is building a team to drive growth and help you achieve your goals. Download free business resources, including a business finance checklist from the free business library.
Staying Flexible While Pursuing Goals
Staying flexible while pursuing your goals is essential for the growth and success of your business. As you face new challenges and opportunities, it's important to remain open-minded and adaptable to pivot or change direction when necessary. By building a team that shares your vision and values and embracing flexibility, you can create a dynamic and thriving business that continues to grow if you want a team. Ultimately, working smart and staying flexible are the keys to sustainable business growth.
Online business is constantly changing. Embracing flexibility allows innovation and creativity to flourish. Leading to inspired solutions and higher chances of success. Ultimately, flexibility and adaptability pave the way for long-term growth and resilience in today's rapidly changing business landscape.
Divide your grand aspirations into smaller, manageable milestones that can be progressively worked on over time. Click To Tweet
Why Working Smart Is Key to Business Growth
In today's fast-paced business world, hard work alone isn't enough to guarantee success. While working long hours and taking on more responsibilities can help, working smart is the key to achieving sustainable growth. This means staying flexible while pursuing your goals, remaining open to new possibilities, and embracing change when necessary.
To grow your business, you'll need to build a team that shares your vision and values and is willing to adapt and evolve as the company grows. This may mean changing your approach, modifying your products or services, or even pivoting entirely to a new business model. Whatever it takes, the most successful entrepreneurs are willing to be flexible, agile, and adaptable to changing circumstances.
Working smart also means seeking new opportunities, learning from mistakes, and continually improving your processes and systems. In addition, you can position your business for long-term success and growth by staying updated with industry trends and best practices.
Ultimately, working smart and staying flexible are the keys to sustainable business growth. By combining hard work with strategic thinking, an adaptive mindset, and a willingness to take risks, entrepreneurs can create dynamic and thriving businesses that grow over time. So if you're serious about growing your business, remember to work smart, stay flexible, and always be open to new possibilities.,
In today's hyper-competitive business landscape, hard work is insufficient to grow a business. Thriving entrepreneurs understand the importance of strategic planning, goal-setting, team building, and flexibility in developing a winning growth strategy. As the saying goes, "Work smarter, not harder." By implementing these essential practices, business owners can take their organizations to new heights and achieve long-term success. As you embark on your growth journey, remember that success is not achieved through hard work alone but through a strategic and thoughtful approach to building your business.
---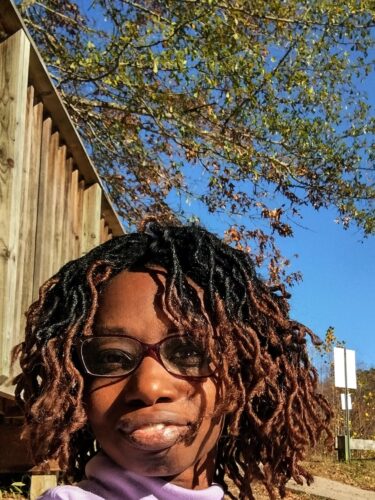 By combining hard work with strategic thinking, an adaptive mindset, and a willingness to take risks, entrepreneurs can create dynamic and thriving businesses that grow over time.

–
---