Are you looking for the best free plugins to use on your website? I have compiled a list of my favorites. Plugins are like add-ons for your website. These WordPress plugins will help make your site stand out from the rest! In this post, browse these amazing suggestions to help create an awesome web presence. When it comes time to choose what plugin is right for you, remember what makes these my favorite choices – they work well with any budget.
It is wise to back up your WordPress website before installing any plugins. You should also perform background research on any plugin to ensure it is secure and compatible with your current plugins.
All eight of these plugins get five stars from me:
Best Free WordPress Plugins for Analytics
Matomo Analytics is a web analytics software. It's easy to install. You have 100% control over that data and can protect your user's privacy as it's on your server. You can easily let people who visit your website opt out. You can also disable tracking. There are no data limits.
Monster Insights – If you're looking for an easy way to keep track of your website's performance, this Google Analytics plugin is a must-have. It provides clear and concise analytics data you can view from your WordPress dashboard. And best of all, it's easy to set up. So why wait? Get started today and see how your website is doing.
Jetpack is a free plugin that provides features for WordPress, such as stats, security, and performance. It is also an analytics plugin. Stats load quickly, and it is easy to use. It includes features like social media integration, security, backup, and more.
The Best SEO Plugin for WordPress
Yoast SEO is great for SEO. It is the best free SEO plugin. I've tried a few others. Reading a few articles or watching a video about SEO and the free version of Yoast is getting started with SEO. They also have five free courses which I haven't taken. If you have a blog and want to succeed with SEO quicker, I suggest looking into the paid version.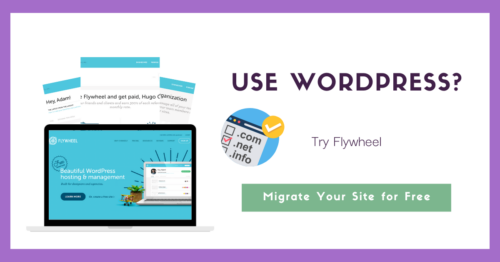 Best Plugin to back up Your Site
Backup Bolt is one way to back up your site. Your host may offer it also (FlyWheel does this with no extra cost). Use Backup Bolt to back up your site by just clicking a button. Even if your website is large, it will take less than 30 seconds. It will download in a ZIP format.
Best Free Plugins for Communication
You know that feeling when browsing a website and you can't find a way to contact the company? Or you find a company's contact information, but it's outdated? GetButton chat button prevents those issues. It's a handy tool that lets customers contact you through various channels. The free version allows two options for your audience to contact you. I use it with Telegram. You can choose between Facebook Messenger, WhatsApp, text messages, a custom link, email, and more. The Pro version allows you to change your greeting. The free version has a generic contact me greeting. The Pro version is $3 a month if paid annually.
WPForms is a great plugin for WordPress to create custom forms and surveys. It's easy to use. Just drag and drop. I recommend using this plugin to create a simple contact form.
Best Plugin for resizing images
Imagify reduces the size of your images which is important for your site visitors and search engines. When it comes to web page speed, one of the first things you should do is optimize your images. Your image won't lose quality with Imagify. The only downside of using the free version is that you can only use 20MB of images. For 9.99 a month, you can reduce the size of unlimited images.
WordPress is a great platform for building websites. It's easy to use, and many resources are available. One of the best things about WordPress is the wide range of plugins available. Whether you're starting with WordPress or a seasoned pro, these plugins will surely help you with your website. Do you have a favorite free WordPress plugin that you use?
---
Disclosure: This post may contain affiliate links, sometimes banners too which means that if you click on the link and purchase the product, I will receive an affiliate commission at no extra cost. I would not recommend something which I do not think is an excellent tool to help you grow your business.