An impressive process to onboard new clients is a necessary step in your client experience. It will set the tone for the entire relationship. When I first established my business, I didn't have a process. I didn't even know what it meant to onboard clients. Now, I understand that onboarding clients can give the client a look into what your business is all about.
Why is Onboarding Important?
Onboarding is important because it helps make the client feel welcomed. In addition, it allows the client to know what to expect. Finally, it's a way to introduce the client to your company culture, values, and expectations.
Think of client onboarding as the opportunity to give your client a roadmap for the work that lies ahead. Onboarding ensures everyone is on the same page when it comes to key project details and milestones, and provides an opportunity to outline a communication plan and answer any final questions.

MBO partners
Other Benefits of Having an Onboarding Process
Increased Customer Retention: Onboarding can help reduce customer churn by ensuring that new clients or customers can use your products or services effectively from the start. When customers are successful with your product or service, they are more likely to continue using it.
Improved Customer Satisfaction: Onboarding can also improve customer satisfaction by ensuring customers have a positive experience with your product or service from the beginning. This can lead to increased word-of-mouth marketing and repeat business from satisfied customers.
Greater Efficiency: Onboarding can make your business more efficient by streamlining the process for new clients or customers. By having a set onboarding process in place, you or your team can avoid trying to figure out what needs to be done for each new client or customer.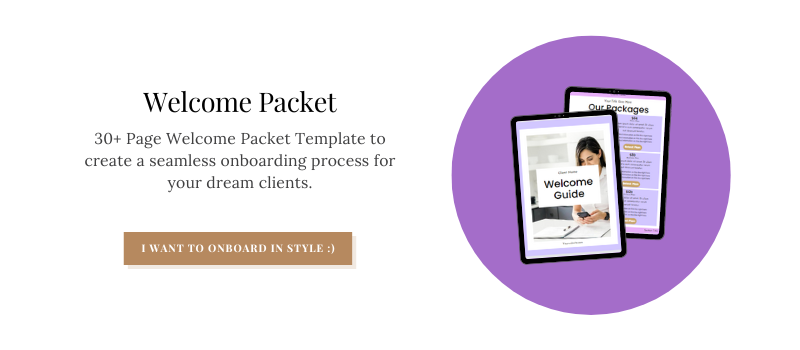 How To Onboard New Clients:
There are a few key steps you can take to onboard new clients or customers effectively:
Define the goal of onboarding: The first step is to define the purpose of your onboarding process. For example, what do you want to achieve by onboarding new clients or customers? Once you have a clear goal, you can develop a plan to help you achieve it.
Identify the steps involved: The next step is to identify the steps involved in your onboarding process. What needs to be done for new clients or customers to succeed with your product or service? Make sure that each step is clearly defined and that someone is responsible for completing it.
Create documentation and training materials: Once you have identified the steps involved in your onboarding process, create documentation and training materials to help new clients or customers understand what they need to do. You can do this in a welcome packet, email, CRM, or website. Be sure the client can refer back to the material. This documentation should be easy to follow and should be available when needed.
Set up communication channels: Set up communication channels between your team and new clients or customers so that they can ask questions and get help when needed. These channels could include email, phone, live chat, or social media.
Onboarding new clients don't have to be complicated. Instead, following the steps above can make the process smooth and efficient. Once the plan is in place, it's time to implement it! This means working closely with the client to ensure that they are happy with the results and that everything is running smoothly.
---
Ready to elevate your client experience from day one? Designing a well-rounded welcome packet for your business is one of the keys to a successful client relationship!
If you're overwhelmed with putting a package together, this welcome packet template will help you figure out what information to give your new client.