Idea pins are a great way to capture and share your ideas with others in a visually engaging way. They can be shared indefinitely and with greater reach than Instagram stories. Pinterest introduced idea pins in May 2021, similar to Instagram stories but with more features. However, Idea Pins contain multiple images or videos, giving users access to more tools, such as music and text.
Pinterest is a platform that allows users to curate boards and share images, videos, and other content with the world. Users can pin (or "pin it") any picture or idea for later reference. It is a great platform for businesses to create and share content with potential customers. It can also showcase products and services. Businesses are encouraged to use Pinterest's ability to generate leads by creating keyword-rich and visually engaging pins to draw people's attention.
What exactly are Idea Pins?
Idea pins are images or videos on Pinterest that can include instructions and ideas for how to do something. For example, you could find a pin with instructions on making a tasty recipe, organizing your room, or doing a craft project. It also allows sharing of visual content without linking to an external website. But you can link to other websites in some countries. Look below to find out how (as of April 23).
The purpose of creating an Idea Pin on Pinterest is to help people discover and share creative ideas, products, and projects. Idea Pins are designed to inspire other users with new ideas they can implement in their lives. In addition to helping people discover creative projects and new products, Idea Pins offers online collaboration and discussion.
How to Create Idea Pins
Creating an idea pin on Pinterest is a great way to express creativity and share interesting ideas. To get started, you must choose a template for the pin or start from scratch if you aren't a beginner, decide on a size for the pin's image or video, and create an engaging story behind the idea.
Once all these steps are complete, reviewing the final product before publishing is recommended to ensure everything looks correct. Finally, you can publish their idea pins so that they can be shared with their followers and even further beyond!
When creating an idea pin, it is important to consider the template, size, stories, and other features. The template should be visually appealing and match the content of the pin. The size should be appropriate for a mobile device or desktop display. Stories are also important for making an idea pin more engaging; adding audio files can help draw attention to the pin. Finally, a title should be chosen that accurately describes what the pin is about to make it easily searchable on Pinterest.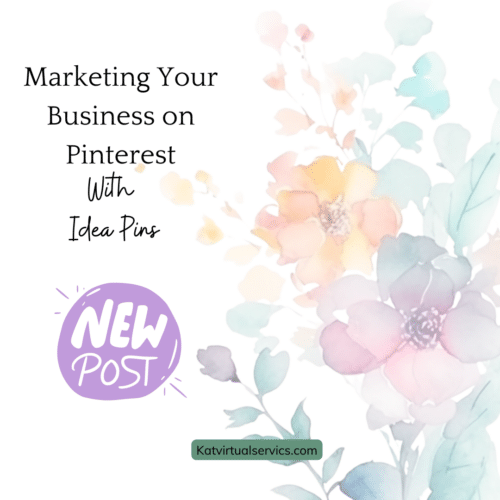 Customize your Pinterest pin by adding text, photos, videos, graphics, and/or animations. Also, the color scheme of the pin can be adjusted to match one's brand.
Creating idea pins on your phone (especially the iPhone) is easier than on your computer. The mobile app also has more features. It allows for more in-app editing tools that help to make the pin more developed, immersive, and engaging for viewers. By creating the pin on mobile, you can access more options and make the pin more interesting and effective. Linking to a product pin is also now possible on mobile devices, which can be very useful for users who use Pinterest to promote a product. Finally, creating a mobile-friendly pin can help to increase followers and website traffic.
How to Create Idea Pins on Your Computer (Step-By-Step)
Creating Idea pins on your computer can be intimidating initially, but with the right instructions, you can easily make your idea pins with just a few clicks. Follow these step-by-step instructions to create Idea Pins on your computer.
Step 1: Log in to your Pinterest business account.
Step 2: Click 'Create,' then select 'Create Idea Pin.'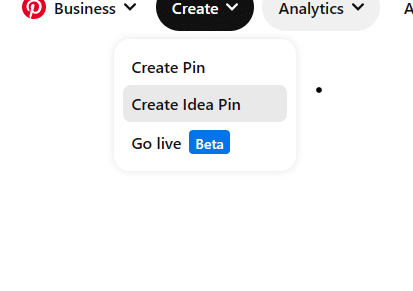 Step 3: Upload up to 20 images or videos from your computer. You can also drag and drop the content into the 'create idea pin' window.
Step 4: Personalize your pages using the tools on the right-hand side of the screen. This includes changing the background, adjusting and resizing images/videos, adding text and font, and selecting font size, alignment, and color.
Step 5: Click the plus ( + ) icon in the screen's top-left corner to add more images.
Step 6: Once previewing your idea pin, click 'Next' to publish it.
Step 7: Fill out the details of your idea pin. This includes adding a title, cover image/thumbnail, adding it to a board, and adding relevant tags. Additionally, you can also decide whether to allow or disallow comments.
Step 8: Finally, click 'Publish,' and your idea pin is ready for the world to see!
Give your idea pin a descriptive title with keywords on images in the title and the note section.
How to Add a Link to Your Idea Pin
You can add links to idea pins in some places, including The United States. For some reason, Pinterest doesn't allow you to post the link when you have first uploaded the idea pin. I'm sure this will change later in the year.
AFTER you upload your pin on mobile or desktop, return to the idea pin. Click on the three dots, click on edit, and you will see a place to put your link. Then save it. Look at the picture below to see more. You don't have to add a link, so don't worry if you don't have one or don't want to link.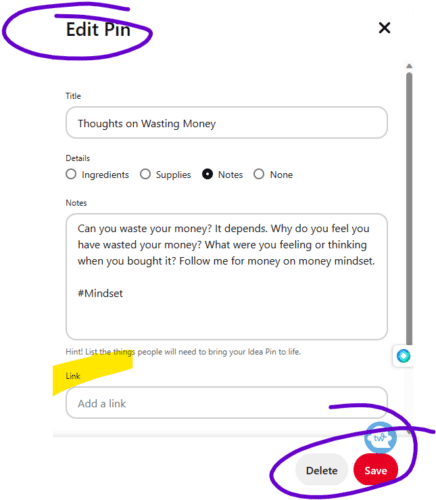 Best Practices for Idea Pins on Pinterest
Creating captivating video content is great for any online business. To maximize impact, maintain a consistent visual design throughout each idea 'pin' to make sure your message is easily recognized. Ensure your copy is clear and concise while ensuring the content resonates with your target audience. Use all of Pinterest's native features to boost engagement. Complementing visuals and videos should accentuate your message with an understanding of your audience. Monitor each pin's performance regularly to make sure it achieves desired outcomes.
To measure your analytics, you can use Pinterest analytics. But their stats aren't always as reliable as Google's. Using Google Analytics to analyze your Idea Pins, you can better understand which ones perform best and make more informed decisions.
Types of Idea Pins to Create in Your Business
Idea pins on Pinterest are a great way for businesses to stand out, engage with their audience and drive sales. Various idea pins can be created, each with its purpose and benefits.
Here are four of the most popular types of idea pins:
Mistakes to Avoid with Idea Pins
When creating idea pins, there are several mistakes to avoid. These include being inconsistent, deleting underperforming idea pins, overcomplicating the process, and ignoring keywords. It is important to post idea pins consistently, just as you would static pins, and not delete underperforming ones, as they can pick up traction later. Overcomplicating creating idea pins is also a mistake because you might not post if you think it is too hard. Lastly, using keywords in your idea pins is important, as they are everything on Pinterest.
The key to creating engaging idea pins on Pinterest is to aim to inspire your audience. The goal is to create something that holds value in and of itself, not just an alluring invitation to a website. You want to position the idea pin as a helpful resource to which a user can return – whether that's for planning a trip, crafting, creating wedding favors, or deciding on an outfit. To make Idea Pins successful, you must be creative by taking different angles or taking on popular and trending content.
---
Creating and making good ideas for your pins is key to building an effective Pinterest presence. It's a simple process that only takes a few minutes to do (once you get used to it). By offering your audience a variety of ideas and images, you can foster greater engagement and spread your message with more impact. Now that you know the steps involved, get pinning and inspire others with your ideas! It's the perfect way to turn your passion into an impactful online presence. When you do, the possibilities are endless!