Hire a Virtual Assistant For Your Tasks
A virtual assistant isn't just a luxury anymore. It's a necessity. Whether you're an entrepreneur or high-level executive, a virtual assistant can easily double your productivity.
We often spend our precious time on non-value-added tasks that would be better put in the hands of someone else.
What can a virtual assistant do for you?
●      Online research
●      Manage your social media accounts
●      Create content
●      Manage your emails
●      Manage your social media 
●      Create presentations
●      Serve as gatekeeper
●      Sort and answer your email
●      Handle important projects
How could you best benefit by having a virtual assistant?
Imagine how much more time you would have to do what you do best in your online business if you had someone else to do these other types of tasks. You could make more money, and your life would be so much simpler!
Characteristics of Great Virtual Assistants
While each executive or entrepreneur is unique with individual preferences and needs, there are several qualities that all great assistants share. Ensuring that an assistant has these traits greatly increases the odds of a positive and productive working relationship.
What essential skills or traits should a virtual assistant have?
1.     They are anticipatory. A great assistant develops the uncanny ability to predict your needs. This requires an attentive mindset and a certain degree of experience working with you. Everyone has preferences and routines. It's the job of the assistant to learn and apply this information.
2.     They genuinely enjoy serving others. The best assistants don't have ulterior motives. Serving is the greatest motive. The ideal assistant isn't trying to further a personal agenda. A service-oriented mindset is key.
3.     They are organized. Many entrepreneurs are organized, but many are not. Regardless, they are extremely busy and rely on the assistant to maintain their schedule and keep them on track throughout the day.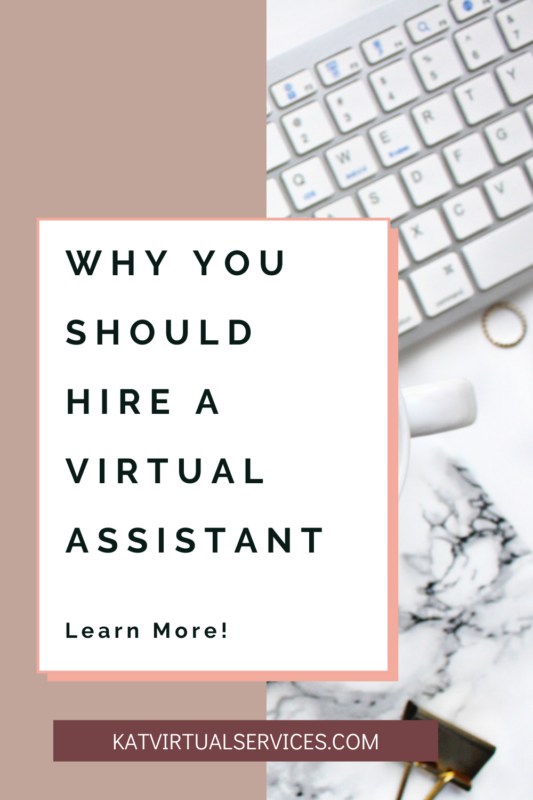 4.     They are discreet. An assistant frequently has access to personal, and potentially confidential, information. There can be outside pressure to reveal details of your personal and professional life. A premium is placed on discretion.
5.     They handle pressure and chaos well. An assistant needs to be able to maintain a clear head and calm demeanor in all situations.
6.     They are assertive. There are times that an assistant needs to be able to say, "No" to a request or to share an unpopular opinion. This isn't always easy, but occasionally absolutely necessary.
7.     They are polite. Dealing with the public is a frequent part of the job. The assistant represents you and must keep this fact in mind at all times. One moment of indiscretion can cause great embarrassment.
8.     They are flexible. They can change things around relatively quickly. They are open-minded and manage different situations.
These are the basic traits an assistant needs in order to shine. Each position is different and will require additional characteristics.
Determine what the ideal candidate will bring to the table in your situation. What qualities does your assistant need in order to serve your needs effectively?
Interested in a virtual assistant? I can help you! Check out my services. I also offer a paid trial period. 
Hiring a Great Virtual Assistant
It's not too challenging to define the qualities you desire in an assistant. That doesn't mean it's easy to identify and hire an excellent assistant. However, there are many things that can be done to greatly increase the odds of finding the best assistant for the job.
Hiring an assistant that's right for you will contribute to your future success!
Use these strategies:
1.     Find someone with experience helping or serving others. A virtual assistant should enjoy helping others, either in a volunteer or employment capacity. Someone that truly enjoys serving others will have experience doing so.
2.     Be clear regarding your needs. You don't just need an assistant. You need an assistant with a certain demeanor and set of skills. Make a list of the qualities your ideal assistant would possess. Also, create a list of things you won't tolerate in an assistant.
3.     Ask the candidate to describe their ideal working situation. Consider doing this before providing details about the position. It's possible their expectations and desires aren't a close match for the situation.
4.     Ask the candidate to explain to you, in detail, how they would handle a hypothetical project. Invent a project that your future assistant would be likely to face. See how the candidate responds.
5.     Use your gut. You didn't get this far without trusting your intuition. Do you like the candidate? Do you trust them? How do you feel about them?
6.     Consider a paid trial period. Sometimes a test drive is the best way to make a final decision. This can be as short as a week or two. Have a short project ready to go and put the candidate through their paces.
Hiring an assistant isn't drastically different from hiring for any other position, except for one significant difference. The meshing of the assistant's and the entrepreneur personalities are critical to the success of the relationship.
Ensure the candidate has the correct demeanor and skills for the job. Just as importantly, be certain you can get along with them during those long workdays.
Training Your Assistant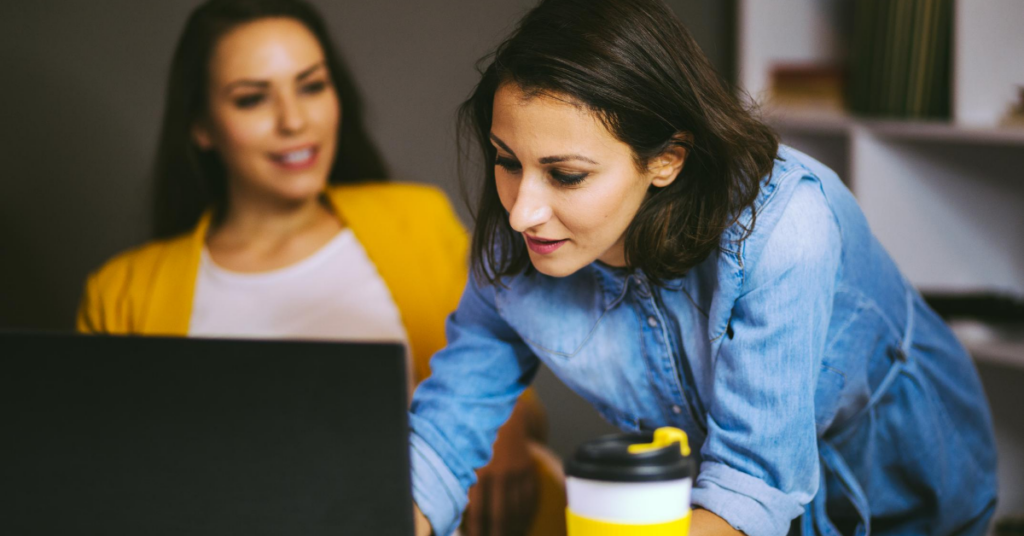 Unfortunately, assistants don't train themselves. However, this is a great opportunity to create an assistant you'll love to have on your team. Remember that training takes time. Plan ahead and be patient. You'll both be better off in the end.
Interested in a virtual assistant? I can help you! Check out my services. I also offer a paid trial period. 
Give your assistant the best opportunity for success with these techniques:
1.     Create a training schedule. At the very least, make a list of everything the assistant needs to learn in order to do an effective job.
2.     Focus on processes. Many of the things an assistant needs to do each day will be routine. It might be dealing with email, confirming appointments, or getting the boss's breakfast order. Create processes for the tasks that occur on a regular basis.
3.     Give clear instructions. Needs and desires can't be met if they're not communicated clearly. For example, if "A" needs to be completed before "B" is started, that must be communicated.
4.     Provide feedback. Give praise when appropriate and be specific, such as, "The way you handled that issue with the owner of Al's Toys was amazing. You were polite and kept your composure."
5·      Give feedback about those things that need to improved, too. Again, be specific. The more the assistant understands, the happier you'll ultimately be. Provide solutions and not just criticism.
6.     Be patient. The best assistant might not always be the quickest to learn. A great assistant can be worth the extra time. Even the sharpest assistants will require time to perfect their job performance.
Training isn't always easy, especially if you don't have a lot of experience teaching others to do a task. Planning and patience can avoid most of the pitfalls that can occur while training an assistant. Now is your chance to help your new assistant be successful.
Communicating With Your Virtual Assistant
Communication is the key to any professional or personal relationship. The relationship with a virtual assistant is no different. Effective communication can make or break any relationship. Learning to communicate effectively can help to maximize the effectiveness of a virtual assistant.
Communication is an important part of your working relationship.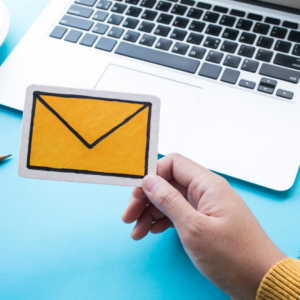 Try these tips to enhance your communications:
1.     Vagueness leads to assumptions. It's important to communicate clearly and completely. Any vagueness or ambiguity will force the assistant to make assumptions, which may or may not be correct. Your assistant can't make you happy if your wishes aren't communicated clearly.
2.     Be polite. Everyone deserves to be treated with kindness and respect. A great virtual assistant has other employment options available. Remember to be respectful.
3.     Set up a regular time to communicate. First thing in the morning or at the end of the day are common times to sit down and talk. Make communication a daily habit. It might seem like a burden to spend precious time in this manner, but it prevents many future challenges.
4.     Decide how you'll communicate when not face-to-face. Some people prefer email, while others prefer texting. Be consistent. It would be a shame for an assistant to keep her eyes open for an important email, only for the information to be delivered via text.
5.     Explain the objective. Whether starting a new project or heading into an important meeting, explain to the assistant what the objective is. When the assistant understands the purpose, they're in a better position to be helpful. For example:
●      "We're trying to move from 1:1 services to offering an online course."
●      "I'm trying to launch my first digital experience."
●      "We need this customer so we can expand into Asia."
Assistants have never been more important. The demands on the time of entrepreneurs and executives have never been higher. The right assistant can lighten the workload and create the time needed for busy professionals to get more done.
Here are a few more things a virtual assistant can do for you:
●      Organize and maintain files
●      Schedule meetings and appointments
●      Review and prepare documents
●      SEO research
●      Oversee other staff
●      Plan meetings
●      Organize events
It's possible to find assistants with the expertise you need. Rather than become a jack-of-all-trades, the right assistant can take the reins for that part of your life or business.
Virtual assistants do require training, and it's important to find the right assistant for you. It can be the most important position you ever fill. Take the time to make a wise decision. It can completely change your career for the better.
Interested in a virtual assistant? I can help you! Check out my services.